As the second generation of real estate, Xincheng Wang Xiaosong can be said to be the first generation born in the 1980s. Unlike Wang Sicong, the "Discipline Inspection Commission of the Entertainment Circle", Wang Xiaosong is still on the road of real estate and has set the market value of New Town Holdings to a new high. In the case of a year-on-year decline in residential business, can Xincheng pass the curve of the three- and four-lane business strategy for overtaking?
On July 3, 2019, after his father Wang Zhenhua was detained by the police on suspicion of child molestation, the 32-year-old Wang Xiaosong urgently took over as chairman of Xincheng. At this time, Xincheng was caught in the vortex of scandal and was forced to withdraw funds through the operation of selling assets. Throughout July, Xincheng Holdings sold 15 projects, with a return of 6.8 billion yuan.
After more than a year of staggering to take over, Xincheng gradually emerged from the shadows, and Wang Xiaosong, the young master of Xincheng who was in danger, handed in a report card that satisfied investors.
From January 8 to January 25, 2021, the stock price of Suntown Holdings rose for 12 consecutive trading days and hit a new high since its listing on January 25, with the closing price rising to 46.06 yuan per share. While shouting that "real estate stocks are undervalued", Xincheng Holdings has become a dark horse, and its market value once exceeded 100 billion.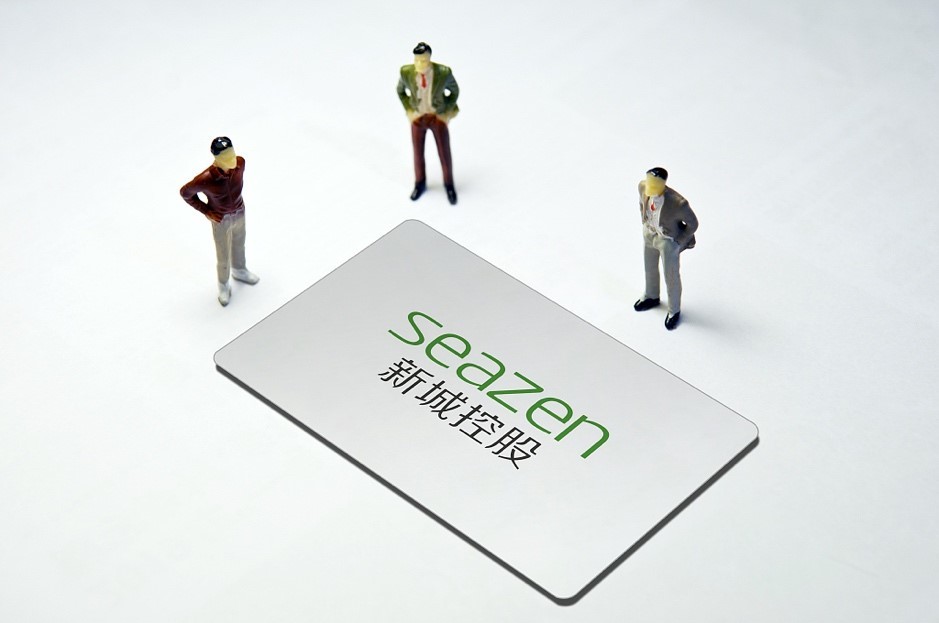 For the new high share price of Xincheng Holdings, some people in the industry said that it may be the confidence brought by the commercial side to the capital market. Under the epidemic, Xincheng's commercial performance was higher than expected. On the last day of 2020, Wenzhou Wuyue Plaza opened its doors to welcome guests. So far, Xincheng has successfully completed the goal of opening 100 Wuyue Plazas. On January 8, 2021, Xincheng issued an announcement showing that the total commercial operating income in 2020 will increase to 5.721 billion yuan, exceeding the target of 5.5 billion yuan in rent, a year-on-year increase of more than 30%. A Xincheng Holdings insider told Tencent Real Estate that in the first half of this year, due to the impact of the epidemic, Xincheng Commercial reduced rents for merchants. In addition, the isolation of homes in the whole population caused the low flow of people in shopping malls, and the commercial sector was under great pressure. The inside of the new city was shaken as to whether the goal could be achieved, and for a time no relevant information was output. But after the second half of the sprint, it finally came true Spark Global Limited.
After going from 0 to 1, Xincheng Commercial attempts to transform from "heavy" to "light" and realize the transformation of light assets. Wang Xiaosong set a new goal for Xincheng Commercial: for the next three years starting from 2021, it will strive to acquire 40 new Wuyue Plaza projects each year, of which 10 are asset-light operation projects. Easy layout, difficult transformation. Whether Xincheng Commercial can take off the burden and go into battle is still to be considered by the market. Organizational structure examination, personnel reshuffle to enhance the ability of "pig raising" 2020 is a crucial year for commercial real estate companies to embark on the capital race track. "Business-related" enterprises such as China Resources Vientiane Life, KJ Youhuo, and Outstanding Commercial Enterprises have successively landed on the Hong Kong Stock Exchange. In fact, the new city business has also been gearing up. According to Crane Data, the total rental income of TOP20 domestic real estate companies in 2020 is 132.3 billion, a decrease of 9 percentage points from 2019. And Wuyue Plaza's revenue reached 5.309 billion yuan, compared to 2019, Wuyue Plaza's rental and management fee income was 4.069 billion yuan, a significant increase of 30.47%.