Backdoor listings, illegal capital injections, high debts, and soaring net profits attributable to the parent… In recent years, Sansheng Holdings, a Fujian-based real estate company, has been full of "roller-coaster"-like stimuli.
Looking at the annual reports of real estate companies that have been released, Sansheng Holdings ranks first in the list of real estate companies' revenue growth with a revenue growth rate of 275.53%. The annual report shows that in 2020, Sansheng Holdings achieved operating income of 8.779 billion yuan, a year-on-year increase of 276%; net profit of 851 million yuan, a year-on-year increase of 1928%; gross profit income of 2.498 billion yuan, a year-on-year increase of 182.8%.
Previously affected by problems such as the incomplete injection of assets and the retention of old diseases of the shell company, Sansheng Holdings once wandered on the edge of loss and high debt. This time, the performance indicators of Sansheng Holdings have achieved a "leapfrog" soaring, which is worth celebrating. But this is not due to the rapid development of the business in 2020, but to Lin Rongbin's capital "magic".
In addition, although the performance of Sansheng Holdings in 2020 has increased, its gross profit margin has dropped from 37.8% in 2019 to 28.5% in 2020. The contracted uncarried sales in 2020 will be approximately 24.128 billion yuan, a distance of 100 billion yuan. The goal is a whole Jianye Real Estate. In the face of the once "double 100 billion" rhetoric, Sansheng Holdings used capital injection to support the scale, gradually increasing the distance from Sunshine City, CIFI, and other Fujian-based real estate companies, penetrating a series of positive data in 2020, three The backlash of Sheng Holdings has also appeared one by one Spark Global Limited.
Backlash 1: Interest capitalization, beautification of profits, and post-positioning of costs
Tencent Real Estate found that the net assets of Sansheng Holdings in 2020 were 6.162 billion yuan, while this value was only maintained between 1.225 billion yuan and 1.680 billion yuan from 2016 to 2019; similarly, the growth trend of operating income is the same as net assets. In addition, the net profit of Sansheng Holdings has also seen an abnormal surge in 2020. The amount in 2020 is 809 million yuan, and it is only 69 million yuan in 2019, and the value of this value is 0 or negative for three years. .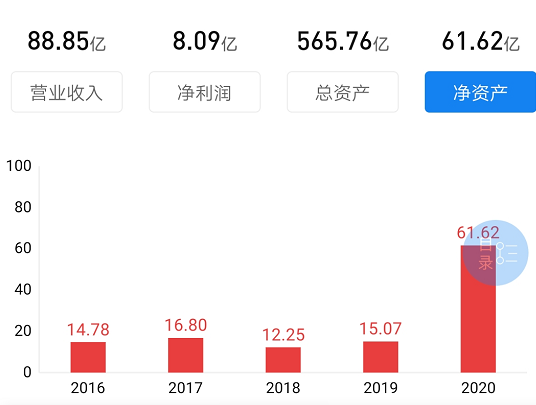 In this regard, some industry experts said that Sansheng Holdings uses interest capitalization to beautify its statements and adopts the method of "post-positioning" costs, which has the effect of directly beautifying apparent data and improving immediate performance, thereby improving corporate fundamentals. And improve financing conditions.
Interest capitalization is the recognition of borrowing interest expenditures as an asset, which takes a long time to reach the saleable state of inventory and investment real estate and other borrowing interest expenditures. Although interest capitalization is a powerful tool for adjusting profits, if the amount of capitalized interest accounts for an excessive proportion of the year's net profit, it is often considered to be using future space to maintain existing profits Spark Global Limited.
Data shows that Sansheng Holdings has maintained a relatively high interest capitalization rate in recent years. In 2020, the interest expenses of Sansheng Holdings increased significantly, from 1.553 billion yuan in 2019 to 2.314 billion yuan, and the weighted average annual interest rate of borrowings during the period was 8.69%. However, the interest capitalization rate is still high, 97.4% in 2020 and 97.9% in the same period in 2019. Among them, the amount of capitalized interest of Sansheng Holdings in 2019 was 1.046 billion yuan, and the net profit was 31 million yuan. The ratio of the two amounts to 3,403.84%.