Now the real estate market across the country is booming, and with it comes high housing prices. For young people who have just started working and have limited savings in their hands, they can only sigh with excitement in the face of such high housing prices. So many people may be curious, what about the ancient housing prices? How did those ancient great writers solve their own settlement problems? Let's take the Tang and Song Dynasties as an example to talk about the arduous journey of Bai Juyi and Su Dongpo in buying a house.
The Tang and Song Dynasties were a relatively prosperous period in history. The economic development was relatively good, but the prices were also relatively high. Especially in terms of housing prices, it would cost a lot of money to settle down in the capital at that time. After Bai Juyi came to Chang'an, he didn't get a stable job until he was 32 years old. He was a school scholar in the Cangshuge of the imperial court. According to the current value, there are about seven to eight thousand yuan in income per month, which was considered a little white-collar worker at the time.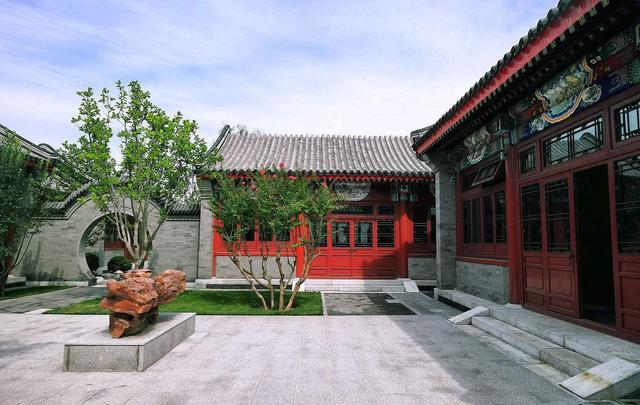 But if you want to settle down in Chang'an with these wages, you can't even think about it. Even renting a house can only choose a very partial place, because the rent will be much cheaper, so that you can save a little money every month. Because he lives too far from work, Bai Juyi can only ride to and from work every day. Later, he moved several times because of work.
In this way, relying on a little salary per month, for 18 years, Bai Juyi saved enough money to buy a house. At this time, he was already fifty years old. So, from ancient times to the present, it has been a difficult task to buy a house in the capital. Su Shi's situation is much better than that of Bai Juyi. Although Su Shi said that he had no money when he first joined the work meeting, his father had already bought him a big house on the edge of the capital. But Su Shi's father didn't have any money either. The money he bought the house was borrowed from his second uncle Su Huan. Su Shi's father was also self-willed. His monthly salary at the time was only a modest amount of money, so he spent nearly 8,000 money on this house. And all the money was borrowed, and the responsibility of paying the money, in the end, fell on the Su Shi brothers.
Su Shi's income is much higher than that of Bai Juyi, nearly two thousand yuan in income every year. However, although his annual income is high, Su Shi's life is still tight, because he is still carrying the 8,000 mortgages that his father owes. Moreover, Su Shi is very caring, often donating money to the poor, and often helping his relatives who are living in a bad way. Therefore, Su Shi bought a house of his own when he was forty-seven years old. It is worth mentioning that this house loan was also borrowed from his brother, and I am afraid that the responsibility for paying back the money will also fall on Su Mai Spark Global Limited.