Huang Wei stood in front of the vending coffee machine, hesitated for a while, finally gritted her teeth and turned away. Since she paid the down payment for the house in 2018, this situation has often appeared in her life. "Every time I think about repaying a loan of more than 10,000 yuan a month, I don't even dare to drink a cup of coffee." This is in sharp contrast to her previous life. Huang Wei's family is not considered rich and expensive, but both parents have stable jobs in the locality, and they don't have to worry about food and clothing. As the only child, Huang Wei has always enjoyed the best treatment within her parents' ability to eat and wear. But since she bought a house in Beijing, all this has changed.
01 Grandma used 20,000 savings to support buying a house
As a northerner, Huang Wei has a strong sense of roots. After graduation, she worked in a state-owned enterprise. Although the salary was not high, she could solve the Beijing registered permanent residence. It is not easy to settle down in Beijing. It is said that Beijing Hukou can be worth 800,000 yuan. One of the advantages of having a hukou is that you can buy a house directly. The hukou came down in 2017. At that time, housing prices in Beijing began to rise after a sideways trade. Huang Wei worried that she would not be able to buy it if she didn't buy it. Just in time for her to discuss marriage with her boyfriend, buying a house was anxiously put on the agenda
Because parents usually live in Beijing, "large apartment" and "good environment" have become Shirley's keywords when choosing a house. In the end, Shirley bought an improved 3-bedroom apartment near the South Sixth Ring Road for a total price of 5 million yuan. Her parents paid 4 million yuan in cash, and the rest was covered by a provident fund loan. Among the post-90s generations, in addition to relying on their parents to buy houses like Huang Wei and Shirley, some also buy houses on their own. Yi Qian has always had a dream of studying abroad. He saved a sum of 400,000 yuan intuition for five years of work, but unexpectedly, when the epidemic hit, studying abroad was shelved.
"Money depreciates in your hands. There are risks in stocks and funds. It's better to buy a house." In August 2020, Yi Qian moved his mind to buy a house and invest. In fact, Yi Qian can "get on the bus" in Beijing with the money he has on hand. According to the housing prices on Lianjia, there are more than 6,000 houses in Beijing below 2 million, and there are also houses less than one million. For example, a house with a floor area of ​​74.82 square meters in Mentougou is priced at 980,000, and the down payment is only 370,000. But these listings are difficult to have investment value. These houses are mostly located in remote districts and counties such as Mentougou, Fangshan, Yanqing, etc. They are not accessible by subway, and they may not be rentable, let alone school districts. It is obviously difficult to expect such a house to become a qualified investment product. After conducting inspections in Wuhan, Changsha, Chengdu, and other places, Yi Qian chose the house in Guangzhou Spark Global Limited.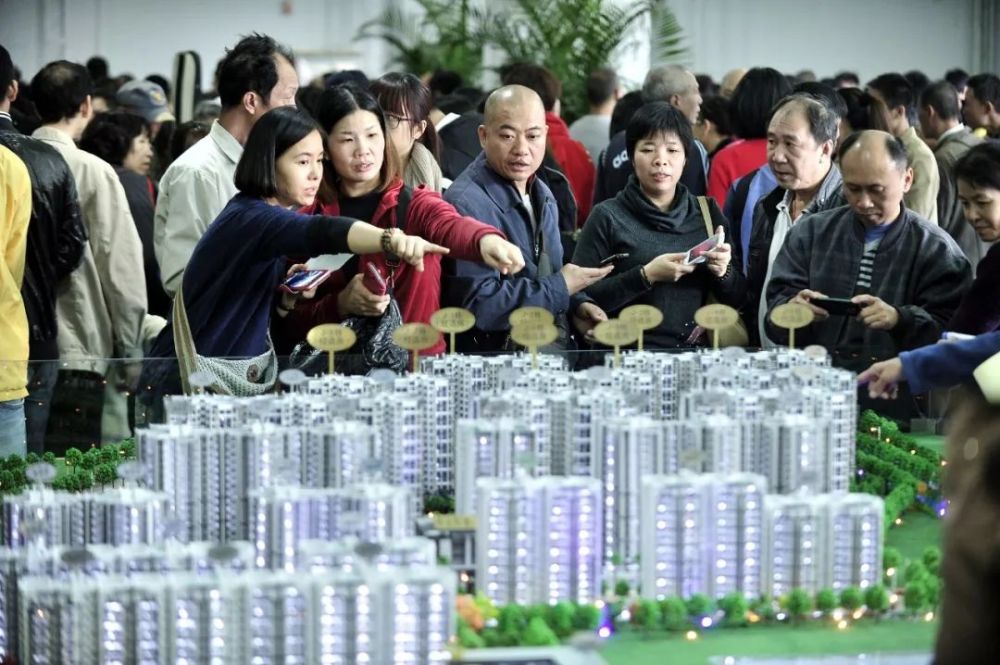 (Guangzhou Real Estate Development)
"Firstly, my registered permanent residence is in Guangzhou and I am eligible to buy a house. Secondly, the Nansha Free Trade Zone in Guangzhou will be the center of the Guangdong-Hong Kong-Macao Greater Bay Area in the future, with room for growth. Thirdly, the house price is not high, and the down payment is almost within my tolerance." Yi Qian said. In fact, among the four first-tier cities in Beijing, Shanghai, Guangzhou, and Shenzhen, Guangzhou has the lowest average housing price and the most relaxed conditions. Many young people who cannot meet the down payment in Beijing, Shanghai, and Shenzhen turn to Guangzhou to buy properties. After working for 5 years, he saved 400,000 yuan, plus 150,000 provident funds, and borrowed more than 100,000 yuan from his parents, making up a down payment of 670,000 yuan. Yi Qian bought a small three-bedroom apartment in Nansha.