The real estate market has entered Xiaoyangchun, and first-tier cities have shown the market vitality of the traditional peak season. However, under the background of one city, one policy, and overall policy tightening, the real estate market is in a see-saw stage of supply and demand. In Shijiazhuang, on all major video platforms, industry professionals are predicting, who will be the first shot of the "golden three silver four" property market price cuts? Sure enough, no matter what the product adjustment or what, these items did show a trend of price reduction.
News background:
Last week, the Bureau of Housing and Urban-rural Development of Yuhua District issued a risk warning involving two real estate brokerage companies. In addition, the Weibo and official website of the Meihao Real Estate Group issued a statement stating that the company found that certain infringing entities in Shijiazhuang were suspected of arbitrarily without permission. Fraudulent use of the names of "Nice Land" and "Nice Group" to conduct real estate development, construction, and sales. It also stated that it has entrusted a law firm to investigate the legal responsibility of the relevant infringing subject.
Lao Yang's point of view:
It stands to reason that if the five certificates are not complete, they dare to sell. Indeed, it should not be the case for first-line real estate companies. But the predecessor of the Good Times project, Zhongcheng Huaxi Bank, is not a bad word. With such a faint move, Shijiazhuang, where housing prices are still relatively high at the moment, can indeed attract the attention of many people. As for whether the good homeownership questioned by the outside world really doesn't matter, it doesn't matter now. As a bad end, there should be a sense of a bad end. Even if the good group did have the intention to cooperate before, this project is really going to be bad after such trouble. In the end. Unless the beautiful group will cooperate quietly someday, don't shoot guns. But then, this face will have to be smashed!
In fact, from a practical point of view, the predecessor of the Good Times project, Zhongcheng·Huaxipan, is an unfinished project that has not been moved for nearly ten years and has been problematic due to issues such as document property rights. It would have been a good thing if a good homeownership took over. But why such an "Oolong Incident" occurred, and what hidden behind it is, is worthy of the market's attention. And Lao Yang learned that there are already four certificates for this project, and there is only a lack of pre-sale licenses. Such anxious illegal sales, analysis believes that it is caused by tight funds.
In addition, we need to remind all home buyers not to buy illegal items with the mentality of gambling in the past. Once there is a problem, it is not protected by the law. The risk is too great. Don't try it.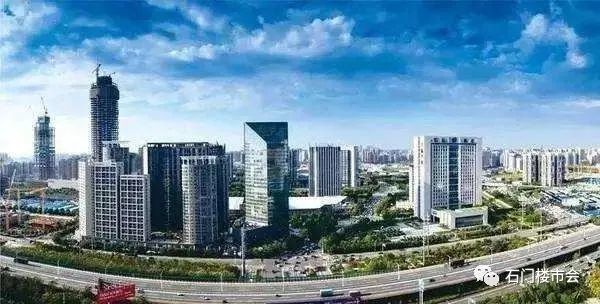 2. Multiple project plans are released
News background:
Last week, the high-tech zone Sunac Beidou renovated part of the plot, the powerful pump industry plot and the Yijingyuan project in the first block, the Zhonghai Vocational Education Center plot, and the Wanbin·Baihua County project plan in Chang'an District was released, and the urban construction facilities were released. , Including the three new schools in the east of Shijiazhuang, Dongyangling School, Ershilipu Auxiliary Elementary School, Zhaobukou Girlfriend Building Auxiliary Elementary School Planning, and Zhengding County Children's Hospital project site selection Spark Global Limited.