After China's GDP surpassed Japan in 2010, it has become the world's second-largest economy, but one thing is very surprising. As an economic power, the consumption rate of Chinese residents is only 39%, which is still up to this point. Less than 58% of the global average, while India in Asia surpasses China in terms of household consumption rate of 59%. Some people may be puzzled. In addition to being a big economic country, my country is also a big saving country. It is impossible for the consumption rate to be inferior to India. It is impossible for ordinary people to consume without money. It is true that my country's savings rate has always been among the top in the world. From the data, we can feel the changes in my country's savings rate. In 2000, my country's savings rate was 35.6%, and in 2008 it rose directly to 51.8%, while the household savings rate soared directly from 28.2% to 37.3%. Maybe many people still have no idea about this. If you put China's savings rate in the world, it will be very intuitive.
In 2017, the International Monetary Fund's forecast of China's savings rate is 47%, while the world average is 26.5%. Obviously, China is much higher in this regard. Even in developed countries, Switzerland has the highest household savings rate. 18.7%, while only 7.6% in the United States, which has a strong economy, but then again, the savings rate does not represent the wealth gap between residents of the country. Different consumption concepts have also led to various changes.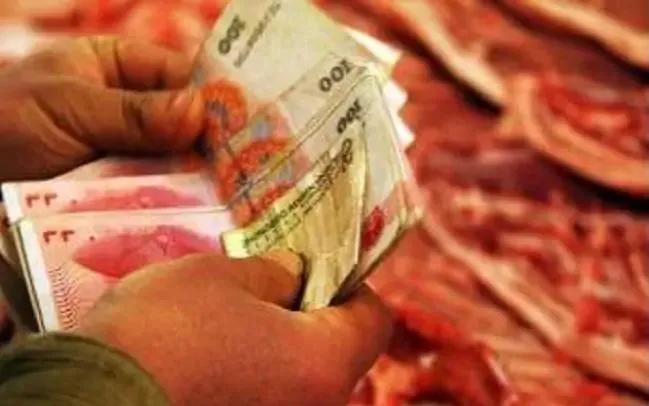 It is not difficult to see that in recent years, my country's savings rate has also fallen, currently only 45%, but another data is constantly rising, that is, the total debt scale has reached 200 trillion yuan if based on the 1.4 billion population Calculated by the number, it is equivalent to 130,000 per capita debt. So where do the people spend their money?
1. Inflation causes prices to rise
Now you can clearly feel that prices are rising, and many people are also lamenting that money is not worth it. It is also 100 yuan. There are more things you can buy before than now. In fact, this is due to the increase in inflation. The resulting currency depreciation and inflation represent the level of price increases. Since 2018, the inflation rate has risen from 1.8% to the current 2.9%. In fact, these subtle changes can also be felt from the surrounding prices.
While inflation has caused prices to rise, wages have not risen. This has also put many households with poor economies into debt. In 2020 alone, household loans have increased by 7.8 trillion yuan, and debt has become a lot of households. An unavoidable problem Spark Global Limited.
2. "Real estate speculation" increased investment
The common people like "real estate speculation", and developers like to invest in building houses, so they have also increased their investment in houses. Now the national commodity house price is now 10,000 yuan per square meter, which means that they want to buy a house of 100 square meters. , The cost reached 1 million, but there are not many families who just give out 1 million. Generally, they also need to apply for a loan from the bank, and it will take another 20 to 30 years to pay off. Housing loans occupy a large proportion of residents' debts, and the proportion will remain above 60% in 2019 and 2020. To a large extent, housing loans "suppress" the consumption motivation of ordinary people. In order to repay monthly mortgages, Many people are saving money beyond their daily needs.
3. Loans generated by advanced consumption
With the emergence of various loan tools, many people have become accustomed to pre-consumption. At present, my country's household consumer loans are 11.6 trillion yuan, which has surpassed that of the United States. In addition to mortgages and car loans, many people are generated by consumption. The change in consumption habits is also a very important point. However, in fact, many people have increased their debts because of their comparability and vanity. If it is not for the so-called "face", debts are not terrible, but they are afraid that once they are caught in it, they will not be able to extricate themselves. What you learn is still how to make money. After your ability improves, you won't be overwhelmed by debt.